Every Student, Every Day
March 2019
Follow us on Twitter @M19_WES, our WES Website, or our Apple or Android smartphone app.
---
Family Fine Arts Night
Come join us for some exciting family fun during our fine arts night on March 7th, from 6:00pm-7:30pm. Families will have to opportunity to display their creative side together. There will be fun games, music, and plenty of paint.
---
Illinois State Test: Illinois Assessment of Readiness (IAR)
We will be taking the state test in 3rd, 4th, and 5th grade classes. They will be taking 3 math and 2 reading tests. We have scheduled the testing for April 3rd, 4th, 9th, 10th, and 11th. Students will be taking one test a day. The test will be administered in the morning from 8:50am-12:10pm. Please do not schedule appointments during the testing times. Plan on providing a good night's sleep and a healthy breakfast. This will help the children do their best on the test.
---
Mascoutah District Expands Social Media Presence
The district launched a new website on February 28th. The new format is linked to social media platforms. The district has opened an official Mascoutah School District 19 Facebook to better communicate with families. We hope to be able to share more experiences occurring during the school day as well as night time activities. We will continue to use the twitter account @M19_WES, but we will be found on Facebook too.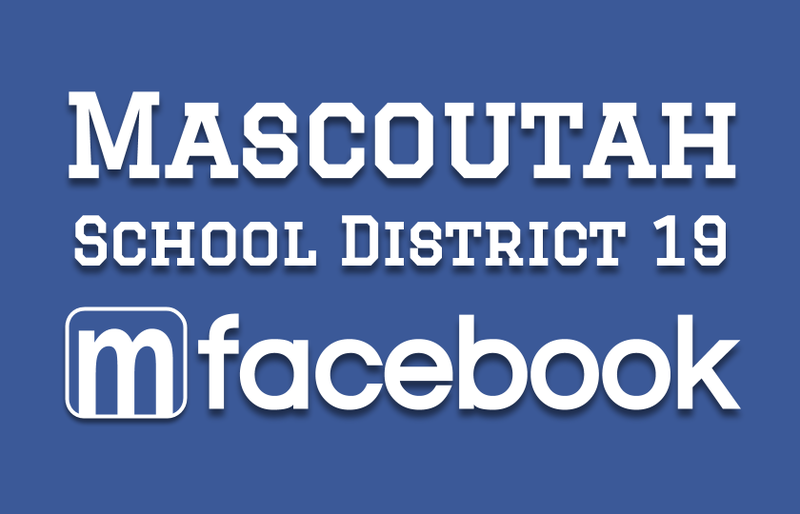 ---
Field Trip Season
Classes will be going on field trips in the coming months. We are able to take a limited number of parents along as chaperones, but we will try to include as many as possible. Please try to dress your students in purple shirts, or classroom shirts, to make it easier to distinguish our tribe from other schools. Student will need to bring sack lunches for the trips. The cafeteria can furnish sack lunches for your child, if they have a couple days notice.
---
PTO Brings Outdoor Classroom
The Wingate PTO has approved the creation of an outdoor classroom for our students. The area will include a pavillion and outdoor tables so lessons can be transferred to an open-air environment. Construction is scheduled to begin in the summer months. Thanks to the PTO for bringing this opportunity for the students.
---
Birthday Treats
Just a reminder that birthday treats that are brought in need to be items individually wrapped with ingredients labeled on each item. Store bought cupcakes do not fulfill that requirement. There are students with a variety of allergies whose safety we must ensure.
---
Cafeteria Fees
March (19 Days)
Regular Breakfast $27.55
Regular Lunch $46.55
Reduced Breakfast $5.70
Reduced Lunch $7.60
---
Word of the Month
Honesty
A willingness to say openly what is known to be true.